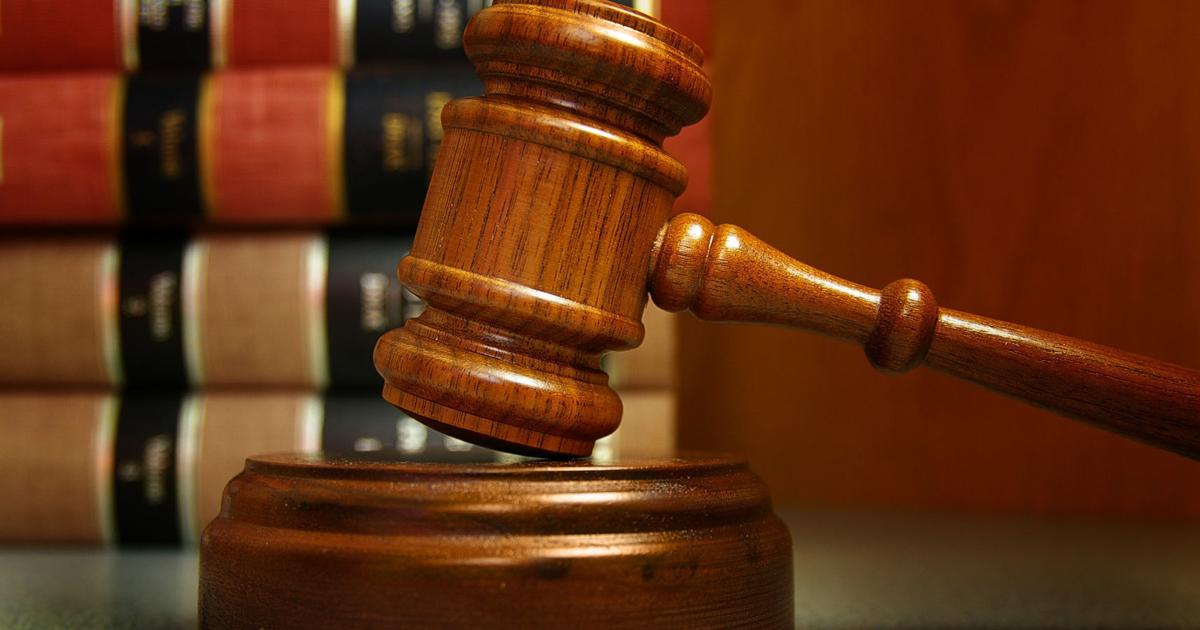 Free legal advice clinic coming up
Free legal clinic
Greater Waco Legal Services will offer its monthly free legal clinic from 6 to 8 p.m. Aug. 7 in the Michaelis Academic Center at McLennan Community College.
Appointments are recommended. For more information, call 254-733-2828 or email [email protected].
Choral auditions
The Central Texas Choral Society will hold auditions for the upcoming season at 6:30 p.m. Aug. 14 at Central United Methodist Church, 5740 Bagby Ave.
The local ensemble will perform Maurice Duruflé's "Requiem" Nov. 12 with other performances scheduled in December, February and June, including a tour of Ireland.
Singers can sign up for an audition time by emailing [email protected]. Walk-ins are also welcome.
Links Fellowship
Midway High School golf coach Keith Mikeska will be the featured speaker for a Waco Links Fellowship lunch at noon Aug. 3 at Bear Ridge Golf Club, 1000 Bear Ridge Drive.
Dinosaur events
Paleontology enthusiast and educator BK Bones will present a show about bones, fossils and dinosaurs from 10:30 to 11:30 a.m. Wednesday in the meeting room at West Waco Library, 5301 Bosque Blvd.
The science-, technology-, engineering-, arts- and math-themed event is intended for children ages 3-11.
The library will also hold a family night centered around learning about dinosaurs from 6:30 to 7:30 p.m. Thursday in the children's area.
Genealogy orientation
A guided tour of the genealogy center at the West Waco Library, 5301 Bosque Blvd., will be held from 10:30 to 11:30 a.m. Wednesday in the large study room.
Staff members will present an overview of the records, databases, microfilm and other options available to help trace family histories, as well as share research tips and hidden gems.
Math, English camps
The Educational Opportunity Center at McLennan Community College, in partnership with MasteryPrep, will offer free TSIA2 Boot Camps on Wednesday in Room 101 of the math building at MCC. The camps will feature English language arts and reading sessions from 9 a.m. to noon and math sessions from 1 to 4 p.m. Participants may choose to register for one or both sessions.
Preregistration is required for the free event. For more information, contact Deborah Gurcan at 254-299-8599 or [email protected].
TSTC culinary offerings
The Texas State Technical College culinary arts program has resumed serving weekly meals to the public.
The student-operated restaurant will feature Brazilian cuisine this week from 11 a.m. to 12:30 p.m. Friday at the Greta W. Watson Culinary Arts Center, Campus Drive and Eighth Street.
The $15 three-course lunch includes starter, entree and dessert. Advance reservations are required by emailing [email protected], and all are welcome.
Upcoming cuisine themes include Mexican on Aug. 2 and Aug. 4, and a Southern brunch on Aug. 9 and Aug. 11.
For more information, call 254-867-4868.
Back-to-school events
The GB Lindsey Family Charitable Fund will have its fourth annual Community Barbecue & Back-to-School Picnic from 5:30 to 7 p.m. Friday at Texas State Technical College, 3801 Campus Drive.
New Mount Olive Missionary Baptist Church will host a backpack giveaway from 9:30 to 11 a.m. Saturday at Oscar DuCongé Park, 1504 J.J. Flewellen Road.
The Waco Police Department will hold its third annual Back-To-School Bash from 10 a.m. to 2 p.m. Saturday at Richland Mall, 6001 W. Waco Drive.
Two local McDonald's restaurants will host a back-to-school backpack and school supply giveaway for students in grades K-5 from 11 a.m. to 1 p.m. Aug. 2 at 1225 N. Valley Mills Drive and 7961 S. Interstate 35. Meal purchase is required.
Emmanuel Baptist Church, 1801 Gurley Ave., will give away backpacks, school supplies and school clothes during a back-to-school gathering from 10 a.m. to 2 p.m. Aug. 5.
Storytelling workshop
The Heart of Texas Storytelling Guild will host an adult storytelling workshop from 10 a.m. to 3 p.m. Saturday at Hewitt Public Library, 200 Patriot Court.
Guest speaker Valerie Kimble of Norman, Oklahoma, will conduct the session. Anyone interested in improving their storytelling skills is welcome to attend.
Seating is limited. To RSVP or for more information, call Vivian Rutherford at 254-717-1763.
Athena award
The Greater Waco Chamber of Commerce is accepting nominations for the Athena Leadership Award, recognizing a local leader who demonstrates excellence, creativity and initiative, works to improve the quality of life for others and assists women in achieving their full leadership potential.
Doris Miller input sought
The city of Waco is seeking community input on the next phase of the recently opened Doris Miller Community Center, 1020 Elm Ave.
Residents are asked to take a 10-question survey, available at surveymonkey.com/r/RYF58XX, to set priorities for outdoor spaces, including aquatic opportunities.
Football officials needed
The Waco Football Chapter of Texas Association of Sports Officials is looking for new officials for the 2023 season.
Submit printed items to Briefly, P.O. Box 2588, Waco, 76702-2588; or email [email protected].